Air Shafts | Converting Equipment | Safety Chucks | Anti Static Equipment
With over 20 years in the converting equipment industry, Hart Converting & Industrial Equipment Ltd can be relied upon to design, manufacture and install industrial equipment. I work as an agent for and on behalf of 5 important clients, whose websites, contact and telephone details you can find below for each client.
Working as an agent on behalf of my clients, I am able to supply a range of, amongst other products;
Air shafts, safety chucks and bow rollers from Precision Products.
Boschert safety chucks, tension control equipment motors and brakes from Motion Drives and Controls Ltd.
Anti static equipment and static inducing equipment from Swedish Electrostatics Ltd.
Precision engineering and hi-tech engineering from High-Tech Precision Engineering Ltd.
Handling equipment from the Reel and Shaft Handling Company.
The companies which I work with manufacture a wide range of equipment for use on web and sheet fed machinery.

Please do not hesitate to get in touch with myself to discuss any of the companies for which I am an agent or to discuss any of the products which I supply. Whether it is air shafts, safety chucks, anti static equipment or a range of converting equipment I will be more than happy to assist you with your request and look forward to working with you.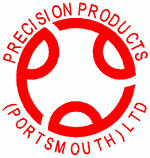 Precision Products specialise in airshafts, airchucks, mechanical shafts, safety chucks, bow rollers and much more.
Precision Products (Portsmouth) Ltd.
2a Alexandria Park, Penner Road, Havant
Hampshire P09 1QY, England
Tel: +44(0) 2392 480412 Fax: +44 (0) 2392 455024
Airshafts Airchucks, Bow rollers and a lot more
Web page: www.airshaft.co.uk

Motion Drives specialise in safety chucks, tension control equipment motors, gearboxes and brakes etc.
Motion Drives & Controls Ltd
Budbrooka Industrial Estate, Budbrooka Road,
Warwick CV34 5XH, England

Drives, Controls, Motors, Boschert safety chucks & alot more
Web page: www.motiondrivesandcontrols.co.uk
Swedish Electo Statics specilaise in anti-stactic/static inducing equipment.
Swedish Electrostatics Ltd.
Antistatic equipment
Web page: www.swedishelectrostatics.com

Hi-Tech Precision Engineering specialise in precision engineering for the oil and gas - with formula one motor racing as an example.
High-Tech Precision Engineering
6 Pipers Wood Industrial Estate, Waterberry Drive, Waterlooville, Hampshire, P07 7XU, England
Very hi-tech Engineering parts
Web page: www.hi-techuk.com


Reel & Shaft specialise in handling equipment for reels - shafts and much more.
Reel & Shaft Handling
Unit 8, Elantic Park, Bury,
Lancashire BL8 2QS, England

Handling Equipment. Electrical and Mechanical
Web page: www.reel-shaft-handling.co.uk
If you have any questions or want further advice please don't hesitate to contact me on my contact details provided.
Hart Converting & Industrial Equipment Ltd
Work 7 The Drive, Dursley, Gloucester
Gloucestershire GL11 5QP
Work Tel: 07973 563 858
Email: sales@hartcieltd.com
Website: www.hartcieltd.com

Alternatively you can complete the enquiry form below.